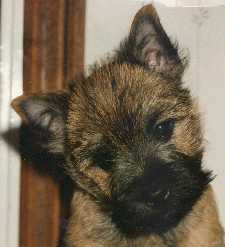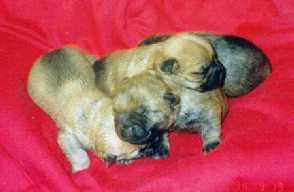 We have a small breeding of cairnterriers, almost one litter a year. But when we get puppies they are very wanted. We like to follow up the puppies and give support to the owners.
This is what the puppies look like, just born. They don't open the eyes until they are ten or twelve days.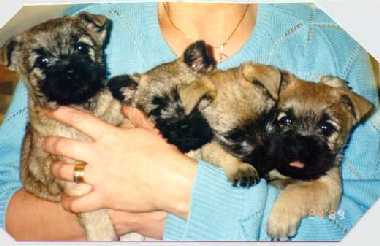 At this picture they are six weeks and begin to be noisy and independent.

Here has the tabletraining started , a practice who are necessary for trim, exhibitions,
vet. visits and so on. A control of the anatomy and bite as often as possibly.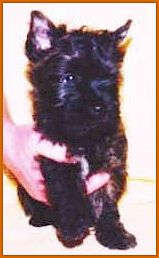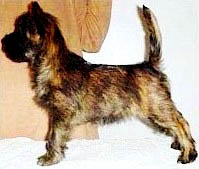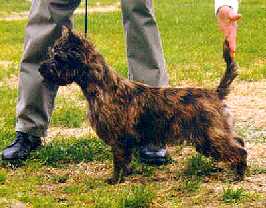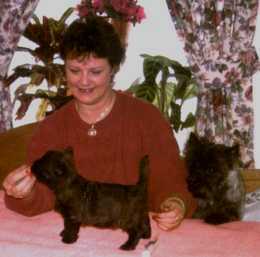 Its important to give each one a individual training.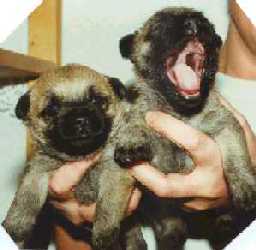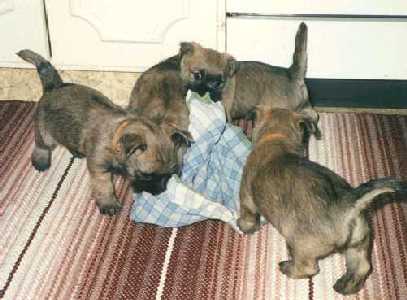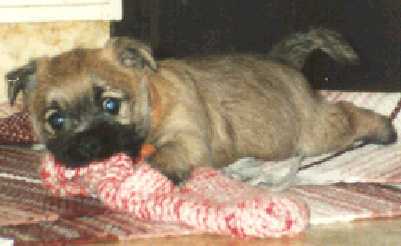 Luck is the winner of the big sockfight.
I am just watching my booty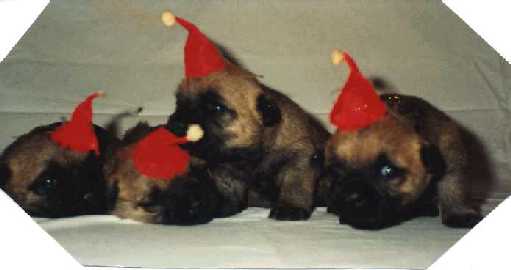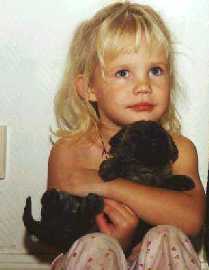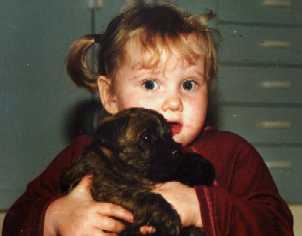 Our grandchildren Emma and Josefin with Jegulinis Thyra and Jegulinis Theo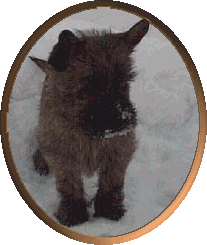 Jegulinis Trevlige Theo 3-4 month

Start Jegulinis Cairnterrier Cairnalbum
Cairn i Italien Links Guestbook