This what we look like as new-born, The colour is dark, and become lighter after some time.
We have no sight or hearing as new-born, that will take place in a age of ten to twelve days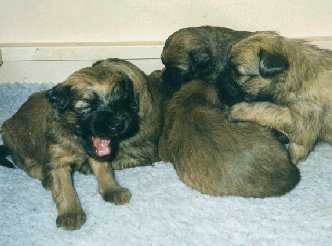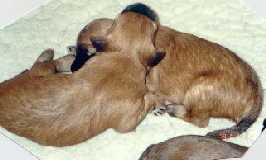 Be together in the box, is very funny, specially when somebody tell jokes.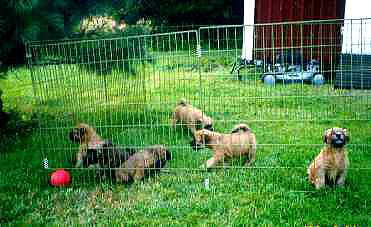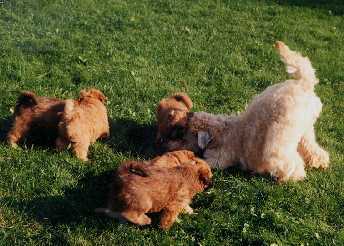 At this picture has we grown-up to an age of seven weeks. Now is playtime and funny
in the mind. The time of playing as a puppy, is very for the future, we learn to be together with other dogs.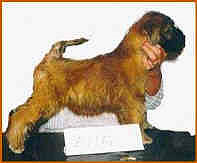 The practice on the table is a moment in our exercise, and master and mistress always have some examination going on. Lots of squeezing.
This is Jegulinis Empress Enar as a puppy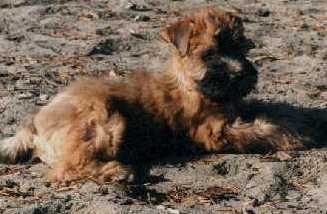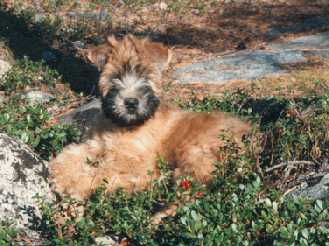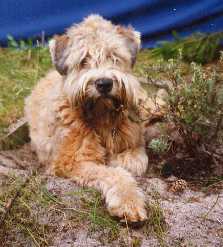 Jegulinis Joyful Jonnie "Baltazar" when he was 5-6 month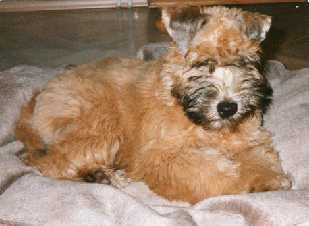 Jegulinis Empress Elvira "Jonna"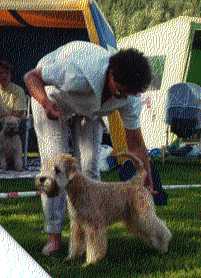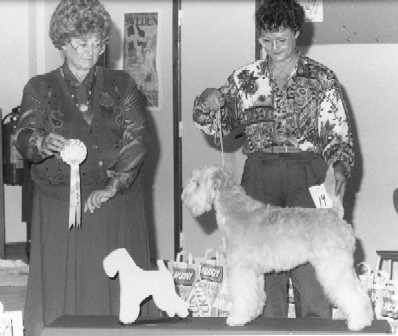 Jegulinis Go Gabbie Go Bis puppy Softikanden-91 t.v
Nokkis Goa Greta Bis puppy SWTKs utställning Stockholm t.h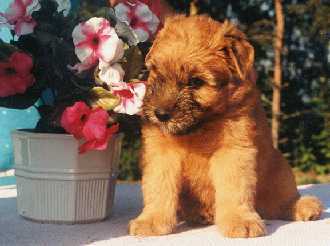 The best you get, you put on the table. The puppy looks like a teddy bear, but are a package of energy. From the beginning it is important, to show, who are master and mistress, and still be consistent.

Wheatenalbum Wheatenterrier Links Guestbook